Our group could not function without the assistance of our hard-working Editorial Board.
Current members are: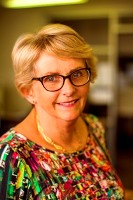 Prof Cindy Farquhar
Professor Farquhar is the Postgraduate Professor of Obstetrics and Gynaecology in the Department of Obstetrics and Gynaecology at  the University of Auckland. Professor Farquhar completed her medical degree at the University of Auckland and then undertook  specialist training in obstetrics and gynaecology in Auckland and London where she worked at Guy's Hospital and St Mary's Hospital  and completed her MD. She returned to New Zealand in 1989 and has worked at National Women's Hospital and the University of  Auckland since that time. She is the Coordinating editor of the former Cochrane Menstrual Disorders and Subfertility Group which was established in 1996. In 2000, Dr. Farquhar was a Harkness Fellow for the Commonwealth Fund and spent one year at the Agency for Healthcare Research and Quality in Washington, DC. Professor Farquhar is the past Chairman of the Perinatal and Maternal Mortality Review Committee (2005-2013) and Past Chair of the New Zealand Guidelines Group (2006-2009). She has over 200 peer reviewed publications. In 2014 she was made a Companion of the New Zealand Order of Merit.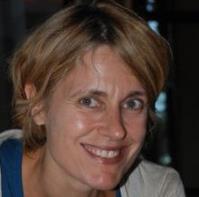 Dr Madelon van Wely 
Dr van Wely is a clinical epidemiologist specialized in human reproduction. She completed her PhD in 2004 at the University of Amsterdam on optimal treatment of women with polycystic ovary syndrome . After obtaining her PhD she continued to work at Center for Reproductive Medicine and at the Dutch Obstetrics and Gynaecology Consortium. She has been involved as a methodologist in several randomized trials conducted within the Dutch Obstetrics and Gynaecology Consortium. Dr van Wely is Deputy Editor of Human Reproduction Update. She has over 70 peer reviewed publications.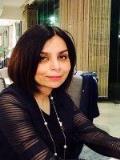 Dr Gaity Ahmad
Dr Gaity Ahmad is a consultant Obstetrician and Gynecologist at Pennine Acute Trust United Kingdom. She trained in Manchester. In 2012 she completed Masters in Advanced Gynaecological Endoscopy from University of Surrey.  She led the development of Pennine Endometriosis Centre and lead this service. Her areas of interest include Endometriosis; Pelvic Pain; Menstrual disorders; fibroid; subfertility and minimal access surgery. She understands that evidence based medicine is essential for aligning systematic research with best practice. Within the current NHS climate & economic restrains, systematic reviews are helpful in producing guidance nationally which can be applied locally. She has worked closely with Cochrane Gynaecology & Fertility Group. She has undertaken five Cochrane reviews. She was the recipient of NHIR grant and led the Cochrane overview on Adhesion prevention agents for gynecological surgery: an overview of Cochrane reviews. She has keen interest in teaching and training and is RCOG recognized preceptor for the Advanced Training Skill module in Benign Abdominal Surgery. She is the lead author of the Cochrane review on Laparoscopic Entry Techniques. She has more than 30 publications in peer reviewed journals and has written chapters in books related to gynaecology. She is also associate editor for Cochrane Clinical Answers.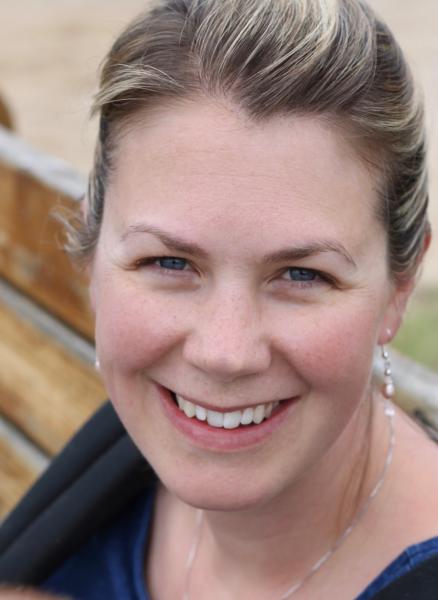 Dr Sarah Armstrong
Dr Sarah Armstrong is a senior specialist registrar in obstetrics and gynaecology working in South West England. Her clinical interests include infertility and reproductive medicine. Sarah is a passionate evidence based medicine advocate and is currently undertaking an MD with the University of Sheffield examining IVF add-ons and the evidence behind their use. In 2014 Sarah undertook a teaching and research Fellowship at the University of Auckland under the supervision of Prof Cindy Farquhar.

 Dr Jan Bosteels 
Dr Bosteels is a consultant obstetrician and gynaecologist at Imelda Hospital Bonheiden, Belgium, with a special interest in reproductive medicine and endoscopic surgery.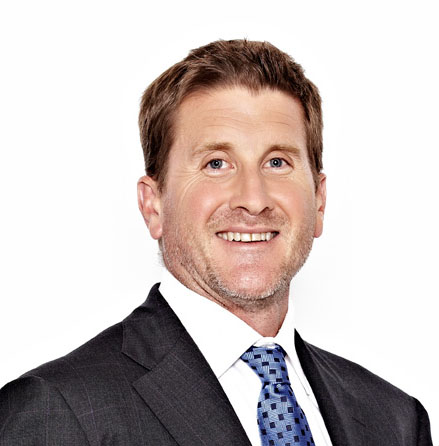 Dr Michael Costello  
Michael is a gynaecologist with subspecialty certification in Reproductive Endocrinology and Infertility (CREI) whose current positions include Senior Lecturer in Obstetrics and Gynaecology at the University of New South Wales, clinical academic at the Royal Hospital for Women and clinical consultant with IVFAustralia.  He has a special interest in Polycystic Ovary Syndrome (PCOS) and chaired the "Therapy for Infertility for PCOS" Guideline Development Group for the Evidence-based guideline for the assessment and management of Polycystic Ovary Syndrome - the first evidenced based guideline in PCOS both nationally and internationally, published in 2011 and approved by the NHMRC.  He has a strong interest in evidence-based medicine and has published widely including scientific journal papers and book chapters.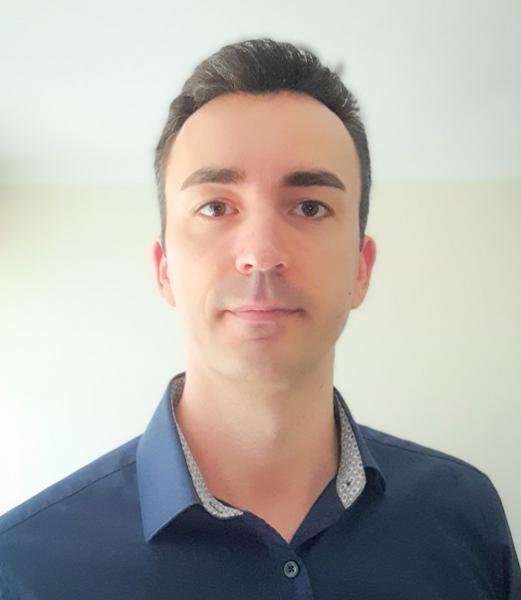 Dr Laurentiu Craciunas
Laurentiu is a Subspecialty Trainee in Reproductive Medicine at Newcastle Fertility Centre in the UK. He has undertaken an MSc in Genomic Medicine and a PhD in endometrial receptivity with a focus on recurrent miscarriage. As a Senior Deputy of ESHRE's Special Interest Group Early Pregnancy and Implantation, Laurentiu strives to influence policies towards evidence-based medicine. You can find him on Twitter at @LaurCraciunas.

 Dr James Duffy
Dr James Duffy is an obstetrician and gynaecologist working in central London and a researcher at the University of Oxford, his clinical interests include subfertility, reproductive medicine, and endometriosis. He cares passionately about evidence-based medicine and is an advocate for the better understanding and use of evidence in obstetrics and gynaecology. As an undergraduate he secured several competitive research scholarships, gaining first-hand experience in internationally collaborative research. He graduated from the University of Manchester and has worked in various specialities across central London. Working within teams of researchers based all over the world he has published over 50 research papers (>2,500 citations; h-index 18), presented at many national and international conferences, and won several awards for audit, teaching, and research. James tweets as @jamesmnduffy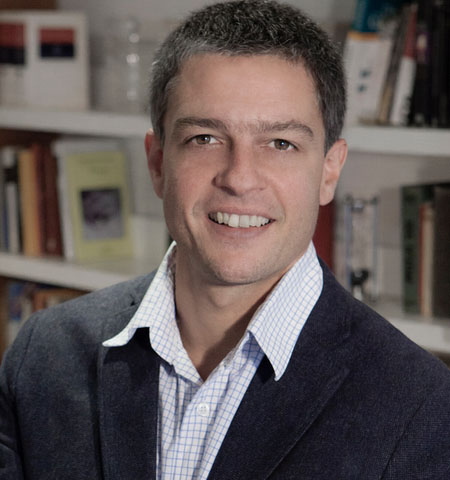 Dr Demián Glujovsky 
Dr. Demián Glujovsky is a reproductive endocrinologist in infertility, in CEGYR (Centro de Estudios en Genética y Reproducción / Center of Studies in Genetics and Reproduction) in Buenos Aires, Argentina. Dr. Glujovsky completed his medical degree at the University of Buenos Aires in 1998 and then undertook specialist training in obstetrics and gynaecology in CEMIC (Centro de Educación Médica e Investigaciones Clínicas / Center of Medical Education and Clinical Research) University from 1999 to 2003. After that, he completed his fellowship in Reproductive Medicine at IFER (Instituto de Ginecología y Reproducción / Insitute of Gynecology and Reproduction), Buenos Aires, Argentina. Simultaneously, he has completed a Masters of Clinical and Health Care Effectiveness given by the University of Buenos Aires, Italian Hospital of Buenos Aires, Pan American Health Organization (PAHO), with the collaboration of teachers from the Harvard School of Public Health. From 2009 until now, he is part of the medical staff of CEGYR. At the same time, from 2004 until now, Dr. Glujovsky has been working on research at the Institute for Clinical Effectiveness and Health Policy (IECS), both in the Health Technology Assessment and Economics Evaluation group and in the Systematic Review group (at the Argentine branch of the Iberoamerican Cochrane Network).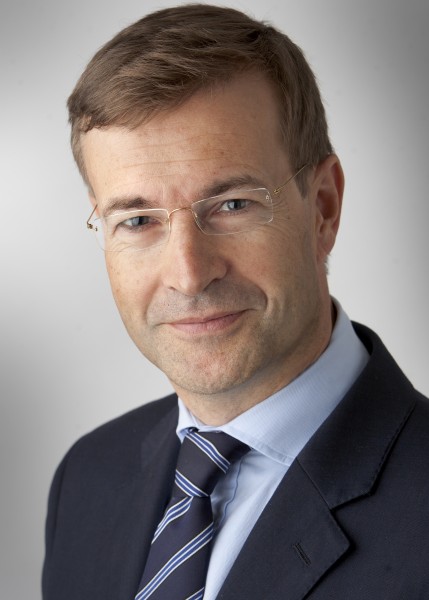 Prof Roger Hart 
Professor Roger Hart is a certified specialist in reproductive medicine and endocrinology and Professor of Reproductive Medicine and Deputy Head of the School of Women's and Infants' Health, UWA. He is the lead clinician for the public fertility service of WA, and the Medical Director of Fertility Specialists of Western Australia and he has more than 100 publications in the field of reproductive medicine, and he has been the recipient of NHMRC Project grant funding to study the early origins of PCOS, the early life origins of testicular dysfunction and the long-term consequences of IVF.

 Prof Martha Hickey 
Professor Martha Hickey is Clinical Psychologist and Professor of Obstetrics and Gynaecology at the University of Melbourne and holds Adjunct positions at Yale University, CT and the Peter MacCallum Cancer Centre, Australia. In her clinical practice she runs the Menopause and Menopause after Cancer services at The Royal Women's Hospital, Melbourne. Professor Hickey is an experienced clinician researcher in reproductive endocrinology. Her main areas of interest are menopause and the interface between endocrine changes and mental health in women. In the field of menopause she runs a large clinical service, offering unique multidisciplinary care for women with menopausal symptoms following a cancer diagnosis. She has clinical and research interests in the mechanisms of vasomotor symptoms. She is a member of the World Health Organisation Scientific Advisory Panel.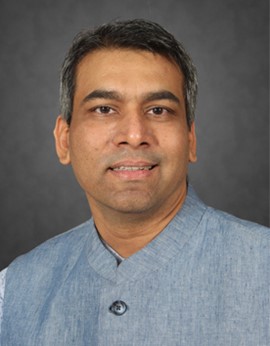 Dr Mohan Kamath
Dr. Mohan S. Kamath is a Professor of Reproductive Medicine at the Christian Medical College, Vellore, India. He completed his specialization in Obstetrics and Gynaecology from the Armed Forces Medical College, Pune University in 2003. He further subspecialized in Reproductive Medicine from the Christian Medical College, Vellore in 2008. He was awarded the Commonwealth fellowship (Reproductive Medicine) from the University of Aberdeen, United Kingdom in 2012. He is currently involved in running the university affiliated post-doctoral fellowship program in Reproductive Medicine. He has a special interest in evidence based medicine and has more than 40 peer reviewed publications.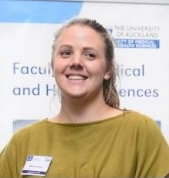 Dr Sarah Lensen 
Sarah Lensen completed her PhD in Obstetrics and Gynaecology at Auckland University in 2018. She is now working at University College London Hospital, UK.

 Ms Anne Lethaby  
Anne Lethaby is an independent contractor with expertise in systematic review and evidence based guideline development. She is currently an editor with two Cochrane review groups, Gynaecology and Fertility and Sexually Transmitted Infections Groups. She works for the York Health Economics Consortium in the UK. She initiated and coordinated two postgraduate courses in the School of Population Health, at the University of Auckland: Systematic Reviews and Meta-analysis and Guidelines Development, Evaluation and Implementation. She has worked as a researcher and research manager for the New Zealand Guidelines Development group. She has been involved in the development of over 30 Cochrane systematic reviews and maintains this involvement through review updating to keep the evidence current.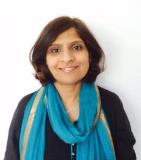 Dr Abha Maheshwari
Abha is a subspecialist consultant in Reproductive Medicine and Surgery in NHS Grampian ( Aberdeen, Scotland, UK) since 2010. She is Person Responsible for Aberdeen Fertility Centre and training programme director for sub-speciality training in Reproductive Medicine and Surgery. She has a wide variety of experience in evidence synthesis with both Cochrane and non Cochrane reviews. Currently she is the chief investigator of a multicentre Randomized trial in UK- E-Freeze. She has published widely in field of Reproductive Medicine.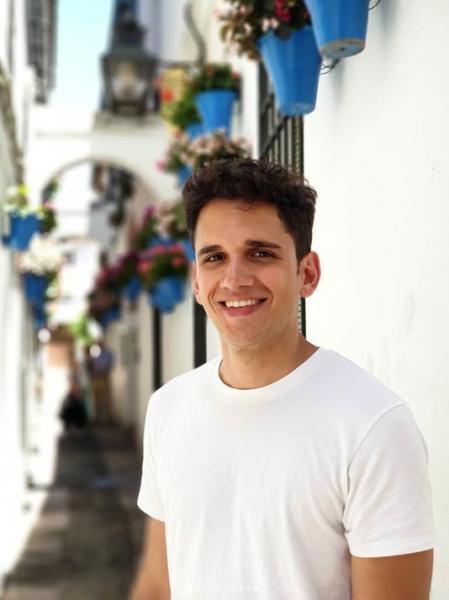 Dr Pedro Melo 
Dr Pedro Melo specialises in Obstetrics and Gynaecology in Oxford, UK, having completed his undergraduate medical training in Lisbon and Paris. Pedro is passionate about the role of research in bringing about improvement and innovation into modern clinical practice, and is currently finishing a PhD in reproductive medicine at the University of Birmingham. Pedro's research focuses on evidence synthesis and clinical studies, specifically on the subjects of reproductive surgery, ovulation induction, ovarian stimulation and luteal phase optimisation in assisted conception. Pedro is the national coordinator of the LOCI study, a multicentre randomised controlled trial investigating letrozole versus clomifene, with or without metformin, for ovulation induction in women with anovulation due to polycystic ovary syndrome. In addition to his academic pursuits, Pedro works clinically for the Tommy's National Centre for Miscarriage Research, in Birmingham, UK, and undertakes assisted conception at CARE Fertility.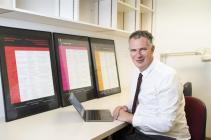 Prof Ben Willem Mol 
Ben Willem Mol is Professor of Obstetrics and Gynaecology at the Monash University, Australia. He is focused on the organisatio n of multi-centric evaluative research in Obstetrics, Gynaecology and Fertility. The research is focused mainly upon everyday practices. As a Professor, Mol considers his most important task to be the stimulation and innovation of evaluative research in Obstetrics, Gynaecology and Reproductive Medicine. His professional adage is 'A day without randomisation is a day without progress.'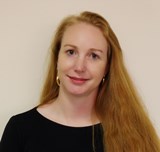 Prof Vivienne Moore 
Professor Moore has a personal chair in the Discipline of Public Health at the University of Adelaide.  Her qualifications include a Master of Public Health degree (1994) and a PhD in epidemiology (1997).  Her first academic appointment was at the Australasian Cochrane Centre (then located at Flinders University) after which she spent three years as a postdoctoral researcher in the Discipline of Obstetrics and Gynaecology at the University of Adelaide.  Professor Moore's primary research interest is in women's health, including metabolic, menstrual and reproductive problems.  Professor Moore has over 70 peer-reviewed publications (H-index of 28).  She has been a member of the editorial team for the Cochrane Gynaecology and Fertility Group (formerly Menstrual Disorders and Subfertility Group) since 1997.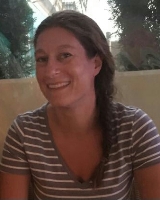 Dr Selma Mourad
Selma Mourad is a consultant gynaecologist in The Isala hospital in Zwolle, the Netherlands, with a focus on benign Gynaecology and interest in EBM. In 2010, she completed her PhD about the use and implementation of the Dutch Fertility guidelines at the Radboud University Nijmegen. As part of her residency training in OB/GYN, she has worked as a postgraduate researcher for six months at the CGF's editorial office in Auckland in 2015, and has been an editor since. She (co-) authored and reviewed several Cochrane reviews on Subfertility and benign Gynaecology topics.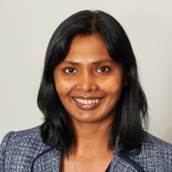 Prof Shantini Paranjothy
Professor Shantini Paranjothy studied medicine at the University of Wales College of Medicine in Cardiff and worked as a junior doctor in Obstetrics and Gynaecology. She completed a MSc in Medical Statistics and PhD in Epidemiology at the London School of Hygiene and Tropical Medicine in 2004 and completed specialist training in Public Health Medicine in Cardiff in 2008. Shantini was appointed to the Mansel Talbot Chair of Preventive Medicine at Cardiff University in 2016. Shantini leads a research programme on perinatal epidemiology, is the PI for the Welsh Study of Mothers and Babies Cohort and Scientific Lead for HealthWise Wales, a national population cohort study. Shantini is also a non-executive Director on the Board for Public Health Wales NHS Trust.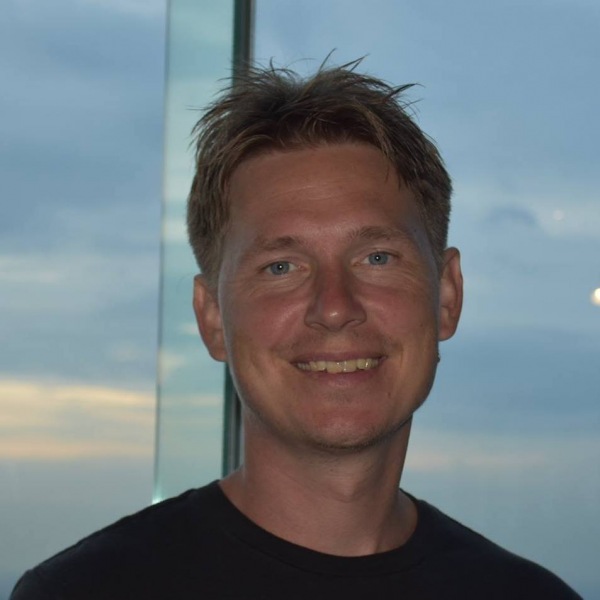 Dr Jeppe Schroll
I work as a gynecologist at Hvidovre Hospital, Copenhagen, Denmark where I also hold a position as research coordinator. My research interests are cervical dysplasia and adverse events from contraceptives and hormone replacement. My PhD thesis was on unpublished data and adverse events. I have worked at the National Board of Health as a methodology consultant developing guidelines in GRADE on screening and vaccination. I am chairman of the Danish Society of Gynecology's guideline group and an associate professor at the University of Copenhagen.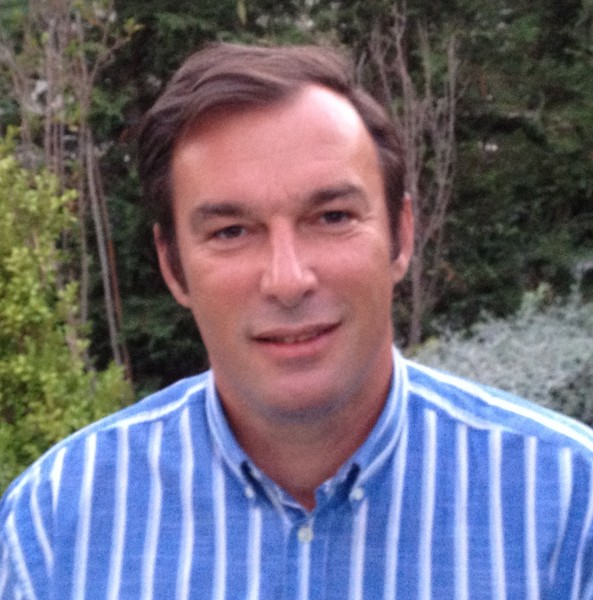 Prof Harry Siristatidis 
Harry is an Associate Professor of Obstetrics and Gynecology / Assisted Reproduction in the National and Kapodistrian University of Athens, Greece. He completed his specialization in the 2nd Department of Obstetrics and Gynecology, Aretaieion Hospital, University of Athens, in 2003 and he was Clinical and Research Fellow in the Assisted Reproduction Unit in Aberdeen Maternity Hospital, Obstetrics and Gynecology Department, University of Aberdeen, Scotland from 2005 to 2007. He is currently the Director of the Assisted Reproduction and Minimally Invasive Surgery Units in 3rd Department of Obstetrics and Gynecology, Attikon Hospital, University of Athens, Greece. His special interests are focused on Assisted Reproduction Techniques and subfertility investigation and management, as well as on subfertility-related minimally invasive procedures. Further points of interests consist of residents training, bio-statistics and epidemiology. He has over 100 peer reviewed publications in the international literature and serves as a reviewer in more than 60 scientific journals.

 Prof Caroline Smith  
Professor Caroline Smith is based at The National Institute of Complementary Medicine based in University of Western Sydney. Caroline  is an experienced clinical research and acupuncture practitioner. She brings expertise in relation to acupuncture research and clinical skills in relation to women's health and reproductive health.  She has extensive experience in evidence based research including the design, conduct of randomised controlled trials and systematic reviews. Caroline has published over 80 peer reviewed articles in peer reviewed medical and complementary medicine journals, and has an H index of 18. She regularly presents her work at national and international conferences, and her research has influenced clinical practice through the inclusion in clinical practice guidelines in Australia and overseas. Caroline is on the Advisory Board of the Complementary Medicine Field, and editorial board member for the Cochrane Gynaecology and Fertility Group (formerly Menstrual Disorders and Subfertility Group) for Cochrane. She is an editorial board member of the European Journal of Integrative Medicine.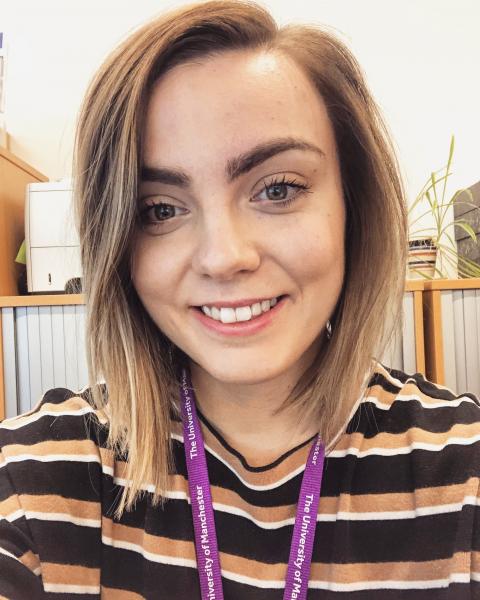 Dr Katie Stocking
Katie is a Medical Statistician at the University of Manchester, England.  Katie's research interests include optimising the design and analysis of clinical trials. She specialises in methodology for gynaecological and fertility research.
 A/Prof Annika Strandell 
Dr Strandell is a reader in the department of Obstetrics and Gynecology at the University of Gothenburg, and an obstetrician and gynaecologist. She joined our editorial board in 2011.
Dr Jane Thomas
Dr Thomas is a London-based gynaecologist.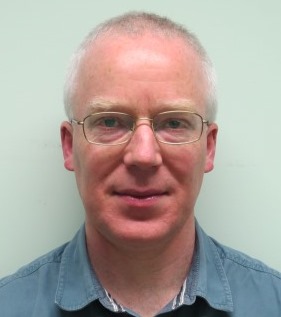 Prof Andy Vail 
Andy Vail is Professor of Clinical Biostatistics, Division of Population Health, at the University of Manchester in England.  Andy completed a Master's degree in Medical Statistics in 1989 and has worked since as a statistical collaborator on clinical and epidemiological research, co-authoring more than 100 peer-reviewed articles in the process.  In 1992 he was working on subfertility reviews with Prof Richard Lilford in the group that went on to become founder members of Cochrane.  He has maintained a role ever since explaining and encouraging application of sound statistical method within our Review Group.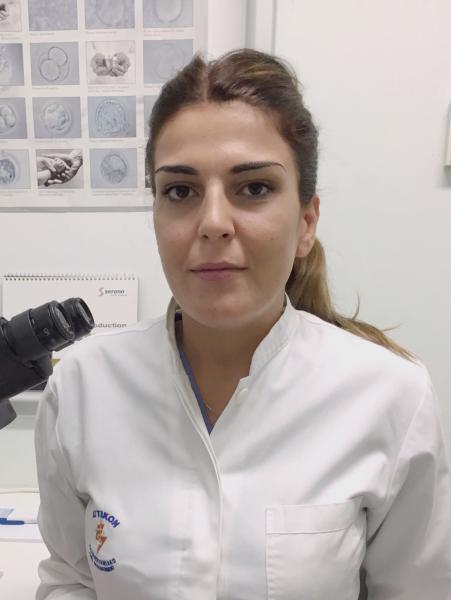 Dr Evi Vogiatzi
Paraskevi Vogiatzi is a Geneticist and Clinical Embryologist, she graduated from Cardiff University in 2004 and specialized in Human Reproduction and Embryology at the University of Bristol, in High Risk Pregnancy at the Medical School of the National and Kapodistrian University of Athens, where she thereafter received her PhD for constructing a novel artificial intelligence system for the prediction of IVF outcome. She is an active embryologist in Assisted Reproduction, as well as an active contributor in the clinical research scheme of Fertility and Human Reproduction, with published articles in peer-reviewed journals and as a reviewer in scientific journals since 2013.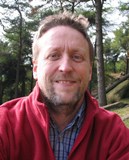 Dr Andrew Watson 
Andy is a consultant in Obstetrics and Gynaecology at Tameside Foundation Trust in Greater Manchester. His clinical interests include subfertility, benign gynaecology, hysteroscopic surgery and vulval disorders. He has been involved with meta-analysis since 1992 and in fact the early review of the use of lipiodol tubal flushing was one of the very first non-maternity publications in what became the Cochrane Collaboration. He updates his reviews and is happy to peer review new protocols and reviews. He was appointed as Associate Dean in Health Education North West in 2013 and also became Chair of the RCOG Speciality Educational Advisory Committee in the same year.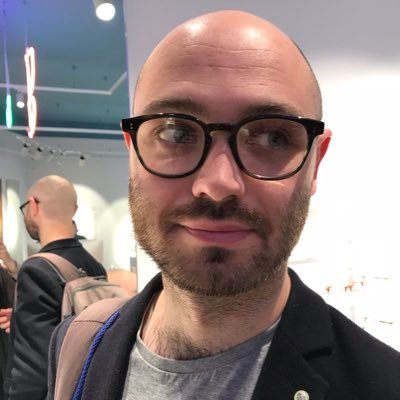 Dr Jack Wilkinson
Jack Wilkinson is a statistician specialising in methodology for fertility research based at University of Manchester.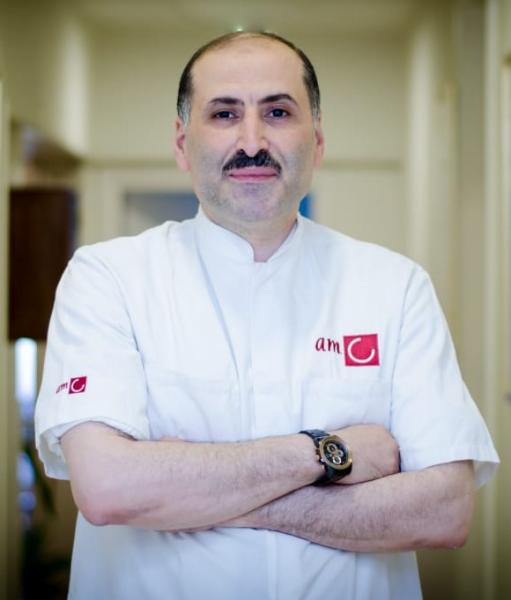 Dr Mohamed Youssef
Mohamed Youssef (1973) obtained his MD's degree from the Cairo University specializing in Obstetrics & Gynecology (2010) and PhD from University of Amsterdam, Netherlands in Reproductive Medicine (2016). He was trained as a clinical & research fellow at the Center for Reproductive medicine at Academic Medical Center, University of Amsterdam, Netherlands. His research interest includes 'Managing women with poor ovarian response or high response during IVF/ICSI treatment'. He is currently working as assistant professor in Obstetrics and Gynecology at Cairo University Hospital, Cairo, Egypt.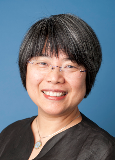 Dr Xiaoshu Zhu 
Dr Xiaoshu Zhu is the Director of the Academic Program of Chinese Medicine in the School of Science and Health at the University of Western Sydney (UWS). She is also an active researcher at the National Institute of Complementary Medicine, Australia's premier research institute in complementary medicine. Dr Zhu completed her eight year medical degrees at the Nanjing University of Traditional Chinese Medicine in China, where she also worked for fifteen years in her academic role as A/Professor in Chinese Medicine. She was recruited to start up a degree course at UWS in 1999; and she has ever since continued her work in Chinese medicine tertiary education, research and regulation in Australia. As part of her PhD study at UWS, she published her first Cochrane review 'Chinese herbal medicine for primary dysmenorrhoea'. Dr Zhu is past inaugural member of the Chinese Medicine Board of Australia (2011-2014), the national regulatory board in Chinese medicine.  
Editors Emeriti 

 Dr Ahmed Abou-Setta 
Dr. Abou-Setta, a Research Associate at the George and Fay Yee Centre for Healthcare Innovation, University of Manitoba (Canada), is a clinician/ researcher with extensive experience leading and supporting knowledge synthesis projects; including the preparation of clinical practice guidelines and comparative effectiveness reviews for a wide range of government and academic institutions. Dr. Abou-Setta combines unique insights from his medical background (Cairo University), PhD (Universiteit van Amsterdam) and post-doctoral training (University of Alberta), with research experience in various clinical settings and collaborative teams.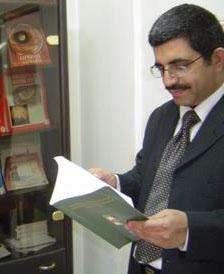 Prof Hesham Al-Inany  
Dr Al-Inany is Professor of Obstetrics and Gynaecology at Kasr Al-Ainy Faculty of Medicine, Cairo University. He is also a reproductive endocrinology and IVF consultant at the Egyptian Fertility Center.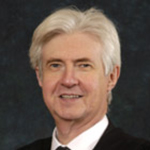 Prof David Barlow 
Professor Barlow graduated in Medicine from the University of Glasgow in 1975 and after training in Glasgow, spent twenty years at the University of Oxford where he was Nuffield Professor of Obstetrics and Gynecology, Head of the Nuffield Department of Obstetrics and Gynaecology and Vice-Dean for Research and Development for the University of Oxford, Division of Medical Sciences. While in Oxford he served two terms on the RCOG Council. In 2005 he was appointed as Executive Dean of Medicine at the University of Glasgow, retiring in 2011. In 2012 he was invited to his current role as Director of Women's Services at Hamad Medical Corporation, Qatar.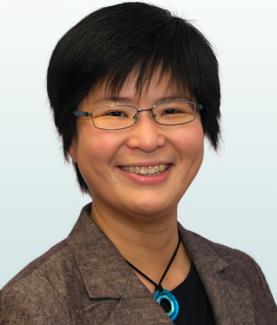 Dr Ying Cheong 
Dr Ying Cheong is an associate professor of Obstetrics and Gynaecology in the University of Southampton since 2008. She is also the co-founder and director of Complete Fertility Centre in Southampton. She gained her medical degree from Trinity College, Dublin, completed her general obstetrics and gynaecology training in the Wessex Deanery, UK and obtained her subspecialty training in reproductive medicine and her doctorate degree of Medicine from Sheffield in 2008. Dr Cheong was a past member of the scientific committee of the Royal College of Obstetrician and Gynaecologist, and is the current lead of the clinical local research network for Hampshire and Isle of Wight. 


Ms Jane Marjoribanks
Jane Marjoribanks completed a BA and BHSc long ago, followed by an MPH in 2005. She has been involved with CGF (formerly MDSG) as a systematic reviewer since 2002 and as an editor since 2004.   She has also worked as a researcher for the New Zealand Guidelines Group and as an external writer for the Database of Abstracts of Reviews of Effectiveness (DARE).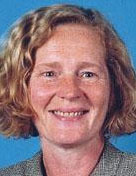 A/Prof Helen Roberts 
Dr Roberts combines her role of Associate Professor Women's Health at the University of Auckland with that of Research Advisor for Family Planning in Auckland. Her key research interests and publications are in the areas of contraception and menopause. She has implemented the GTA (gynaecology teaching associate) programme at the University to teach undergraduate medical students the practical and communication skills necessary for taking cervical smears. More recently she has been involved with the writing and delivery of 2 new postgraduate, on- line, web based papers in contraception, pre and early pregnancy care and medical gynaecology. Following the publication of the Women's Health Initiative (WHI) study she was the clinical leader for the New Zealand Guidelines Group (NZGG)  hormone replacement guidelines. At present she is one of the principal investigators involved with an HPV vaccine study.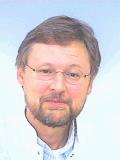 Prof Fulco van der Veen
Fulco van der Veen recently retired as Professor of Reproductive Medicine at Academic Medical Center, Amsterdam, and is an experienced author with our group.
Special Senior Editor

 Prof Siladitya Bhattacharya 
My main research interests include epidemiology of infertility and reproductive loss, evaluation of clinical and cost effectiveness of interventions and delivery of care in reproductive medicine. In addition to infertility, my clinical areas of interest include early pregnancy loss, caesarean section heavy menstrual bleeding, pelvic pain and endometriosis.