Coronavirus disease (COVID-19) is caused by a new strain of Coronavirus (SARS-CoV-2) discovered in 2019 and not previously identified in humans. Common symptoms  include fever, cough, and shortness of breath. On March 11, the World Health Organization (WHO) announced the current COVID-19 outbreak as a pandemic. Currently there are more than 260 million confirmed cases globally (data from November 26, 2021). According to data from Our World in Data, on November 26, 53.9% of the world population had received at least one dose of a COVID-19 vaccine, however, only 5.6% of people in low-income countries have received at least one dose.
What is currently known about COVID-19 and pregnancy
In May 2020, WHO reported there was no known difference between the clinical manifestations of COVID-19 in pregnant and non-pregnant women of reproductive age. The available data on the exact effects of COVID-19 on fertility and pregnancy remained scarce. Cochrane Gynaecology and Fertility joined the University of Birmingham and WHO to collaborate on the development of a living systematic review on COVID-19 in pregnancy. In March 2021, an updated version of the living systematic review and meta-analysis Clinical manifestations, risk factors, and maternal and perinatal outcomes of coronavirus disease 2019 in pregnancy was published in the BMJ. The updated review included 192 studies (64,676 pregnant women with COVID-19; 569,981 non-pregnant women with COVID-19). Results from the update showed that pregnant and recently pregnant women were more likely to need intensive care treatment for COVID-19 compared to non-pregnant women of reproductive age. Several risk factors for severe COVID-19 in pregnacy were indentified - pre-existing comorbidities, non-white ethnicity, chronic hypertension, pre-existing diabetes, high maternal age, and high body mass index. Pregnant women with COVID-19 were more likely to deliver preterm compared to pregnant women without COVID-19. Babies born to mothers with COVID-19 were more likely to be admitted to the neonatal unit. 
Resources on COVID-19, pregnancy, and fertility 
Here we have gathered important resources, guidance and advice statements from international organizations and societies related to COVID-19, fertility and pregnancy. We are working on updating the information below as soon as new guidelines become available.  
We have also created an Excel sheet that contains data extracted from all published reports on pregnancy and neonatal outcomes in women with confirmed COVID-19. We are updating the data as soon as new reports are published online. Please note that this data table has not been peer reviewed. 
If you have unpublished data on pregnancy and neonatal outcomes in women with confirmed COVID-19 from your institute, and you would like us to include it in the table,  please send it to dr Madelon van Wely (m.vanwely@amsterdamumc.nl). It is important for all of us to have as much information as possible.
Download Excel sheet Perinatal outcomes in COVID-19 infection.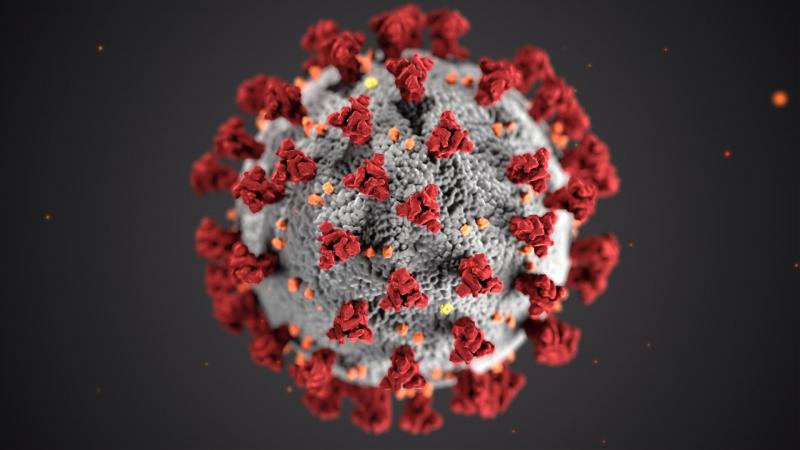 Image:CDC 
On March 14, 2020, as a precautionary measure ESHRE advised that "all fertility patients considering or planning treatment, even if they do not meet the diagnostic criteria for COVID-19 infection, should avoid becoming pregnant at this time". ESHRE published an updated statement on April 17 with the same recommendation: Assisted reproduction and COVID-19 An updated statement from ESHRE. On April 23 The ESHRE COVID-19 working group published the "ESHRE Guidance on recommencing ART treatments". On October 14, 2020, ESHRE released a new guidance Safe ART services during the third phase of the COVID-19 pandemic. In January 2021, ESHRE published a statement on COVID-19 vaccination and assisted reproduction. On February 10, 2021, ESHRE published a joint  statement with IFFS on COVID-19 vaccination for pregnant women and those considering pregnancy. The statement was updated on 8 June, 2021. You can download all guidance documents and statements from the COVID-19 and ART dedicated page. 
On March 17, 2020, ASRM started ppublishing guidance documents on fertility care during COVID-19 pandemic. Read all updates here: Patient Management and Clinical Recommendations During The Coronavirus (COVID-19) Pandemic. On May 29, ASRM, ESHRE and IFFS released a joint statement on Assisted reproduction and COVID-19. On April 9, 2020, SART and ASRM published FAQs for Patients Related to COVID-19. 
On March 23, 2021, ASRM published Update #14: Vaccination: Combating Hesitancy and Misinformation.
On 11 May 2020, HFEA issued General Direction GD0014 (version 2) that requires cliniques to have have a written COVID-19 Treatment Commencement Strategy before resuming licensed treatments. On January 5, 2021, HFEA  updated their COVID-19 professional guidance stating fertility clinics can continue to safely offer treatment. For all guidance resources and updates visit Coronavirus (COVID-19) and fertility treatment. 
On May 6, 2020, British Fertility Society & Association of Reproductive & Clinical Scientists released a U.K. best practice guidelines for reintroduction of routine fertility treatments during the COVID-19 pandemic and updated the statement on on April 19, 2021. 
NVOG has released a statement regarding fertility care in a time of crisis advising for cancellation of new fertility treatments and administration of essential care only (information in Dutch). Concerning maternal and perinatal care, NVOG has adopted the guidance of Royal College of Obstetricians and Gynaecologists. NVOG has developed a flowchart and FAQ related to COVID-19 and pregnancy (information in Dutch). On April 22, 2021 NVOG published an updated statement about vaccination and pregnancy (in Dutch) stating that COVID-19 vaccination should be offered to all pregnant women (preferably with an mRNA vaccine).
On February 19, 2021, RCOG published an updated guideline for healthcare professionals on coronavirus (COVID-19) infection in pregnancy including updated Information for pregnant women and their families. On December 30, 2020, RCOG published Updated advice on COVID-19 vaccination in pregnancy and women who are breastfeeding. On April 16, the Joint Committee on Vaccination and Immunisation (JCVI) anounced it will be offering COVID-19 vaccination to all pregnant women (preferaby the Pfizer-BioNTech or Moderna mRNA vaccine).
The American College of Obstetricians and Gynecologists and the Society for Maternal-Fetal Medicine have developed an algorithm to help healthcare practitioners in assessing and managing pregnant women with suspected or confirmed COVID-19. View the algorithm here. Read the full Practice Advisory statement: Practice Advisory: Novel Coronavirus 2019 (COVID-19) (last updated December 14, 2020). On December 21, 2020, ACOG published a Practice Advisory Vaccinating Pregnant and Lactating Patients Against COVID-19 (last updated April 28, 2021). 
On March 24, 2020, FSA published an updated statement recommending that "in the interest of public safety, patients who are planning to start fertility treatment consult with their treating specialist and discuss the appropriateness of postponing their treatment." Read the full Updated Statement of the FSA COVID-19 Response Committee (24 March 2020) 
On March 12, 2020, ISUOG published Interim Guidance - 2019 novel coronavirus infection during pregnancy and puerperium: information for healthcare professionals. An update of the guidance was published on May 1, 2020.
On March 27, 2020, AGES published COVID-19 Information Resources including AGES COVID-19 Risk Minimisation Tips. 
INSPQ have published COVID-19: Interim Recommendations on Preventive Workplace Measures for Pregnant and Nursing Workers in Community transmission context. For all updates and statements go to INSPQ COVID-19 dedicated page.