Coronavirus disease (COVID-19) is caused by a new strain of Coronavirus (SARS-CoV-2) discovered in 2019 and not previously identified in humans. Common symptoms  include fever, cough, and shortness of breath. On March 11, the World Health Organization (WHO) announced the current COVID-19 outbreak as a pandemic. Currently there are more than 1,300,000 confirmed cases globally (data from April 7, 2020) with the numbers increasing rapidly every day. 
According to WHO, pregnant women do not appear to be at higher risk of severe disease. Furthermore, WHO reports that currently there is no known difference between the clinical manifestations of COVID-19 in pregnant and non-pregnant women of reproductive age. Nevertheless, the available data on the exact effects of COVID-19 on fertility and pregnancy is scarce. 
Here we have gathered important resources, guidance and advice statements from international organizations and societies related to COVID-19, fertility and pregnancy. We are working on updating the information below as soon as new guidelines become available.  
We have also created an Excel sheet that contains data extracted from all published reports on pregnancy and neonatal outcomes in women with confirmed COVID-19. We are updating the data as soon as new reports are published online. Please note that this data table has not been peer reviewed. 
If you have unpublished data on pregnancy and neonatal outcomes in women with confirmed COVID-19 from your institute, and you would like us to include it in the table,  please send it to dr Madelon van Wely (m.vanwely@amsterdamumc.nl). It is important for all of us to have as much information as possible.
Download Excel sheet Perinatal outcomes in COVID-19 infection.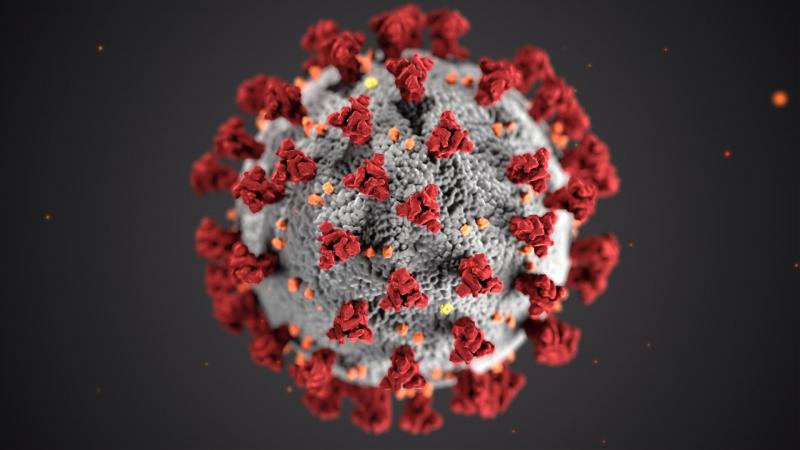 Image:CDC 
On March 14, 2020, as a precautionary measure ESHRE advised that "all fertility patients considering or planning treatment, even if they do not meet the diagnostic criteria for COVID-19 infection, should avoid becoming pregnant at this time". Read the full statement republished on March 19: Coronavirus Covid-19: ESHRE statement on pregnancy and conception. ESHRE published an updated statement on April 2 with the same recommendation: Assisted reproduction and COVID-19 An updated statement from ESHRE
On March 17, 2020, ASRM published a guidance document on fertility care during COVID-19 pandemic calling for suspension of new treatment cycles, cancellation of all embryo transfers, and suspension of elective surgeries. Read the full document: Patient Management and Clinical Recommendations During The Coronavirus (COVID-19) Pandemic. On March 25, 2020, SART and RESOLVE published a statement with the approval of ASRM: COVID-19 Alert for Patients. aiming to give patients a clear understanding of the March 17 ASRM guidance. On March 30, ASRM published an update of their recommendations Update #1 (March 30, 2020 through April 13, 2020). 
On March 18, 2020, HFEA released an updated statement for clinics saying that "the guidance assumes that as coronavirus spreads, clinics will stop fertility treatments over the coming weeks". Read the full statement: HFEA Coronavirus (COVID-19) guidance – current status as of 18 March 2020. For all guidance resources and updates visit Coronavirus (COVID-19) and fertility treatment. 
On March 18, 2020, British Fertility Society & Association of Reproductive & Clinical Scientists released a joint Guidance for the care of fertility patients during the Coronavirus COVID-19 Pandemic stating "it is expected that UK licenced fertility centres will now be working to suspend treatments". 
NVOG has released a statement regarding fertility care in a time of crisis advising for cancellation of new fertility treatments and administration of essential care only (information in Dutch). Concerning maternal and perinatal care, NVOG has adopted the guidance of Royal College of Obstetricians and Gynaecologists. NVOG has developed a flowchart and FAQ related to COVID-19 and pregnancy (information in Dutch).
On April 3, 2020, RCOG published an updated guideline for healthcare professionals on coronavirus (COVID-19) infection in pregnancy including updated Information for pregnant women and their families. On March 26, RCOG also updated their advice for pregnant women who are working in the NHS and other work settings during the coronavirus outbreak stating that "pregnant women of any gestation - including under 28 weeks - should be offered the choice of whether to work in direct patient-facing roles during the COVID-19 pandemic. Read the full statement.
The American College of Obstetricians and Gynecologists and the Society for Maternal-Fetal Medicine have developed an algorithm to help healthcare practitioners in assessing and managing pregnant women with suspected or confirmed COVID-19. View the algorithm here. Read the full Practice advisory statement: Practice Advisory: Novel Coronavirus 2019 (COVID-19) 
On March 24, 2020, FSA published an updated statement recommending that "in the interest of public safety, patients who are planning to start fertility treatment consult with their treating specialist and discuss the appropriateness of postponing their treatment." Read the full Updated Statement of the FSA COVID-19 Response Committee (24 March 2020) 
On March 12, 2020, ISUOG published Interim Guidance - 2019 novel coronavirus infection during pregnancy and puerperium: information for healthcare professionals. 
On March 27, 2020, AGES published COVID-19 Information Resources including AGES COVID-19 Risk Minimisation Tips.