Cochrane Gynaecology and Fertility Awarded 2019 Research Excellence Award at  the University of Auckland 
The 2019 Research Excellence Awards were held at Old Government House at the University of Auckland on Tuesday, 7 May. The theme of the awards was The future world of work: Te ao mahi ā mua.
The awards celebrate excellence at all stages of research across the faculties and institutes at the University of Auckland. Cochrane Gynaecology and Fertility Group was awarded a Research Excellence Award for clinical trials and systematic reviews of fertility treatments.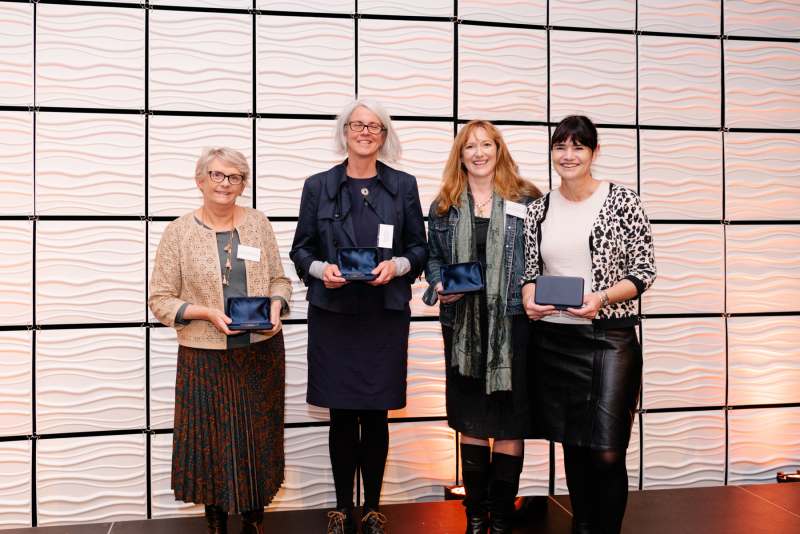 Cindy, Lynn Sadler, Vanessa, Marian (pictured), Sarah Lensen, Jane Marjoribanks and Helen Nagels (not pictured) were awarded the Research Excellence Award for their outstanding contribution to infertility research.