A male factor accounts for up to half of the infertility cases  worldwide and  25% to 87% of male subfertility is considered to be due to the effect of oxidative stress. Antioxidants are thought to improve sperm quality by reducing oxidative damage. Updated Cochrane evidence suggests that antioxidants may increase live birth rate compared to placebo or no treatment. However, when studies at high risk of bias are removed from the analysis, there is no evidence of increased live birth. 
Further large well-designed randomised placebo-controlled trials reporting on live births are still required to clarify the exact role of antioxidants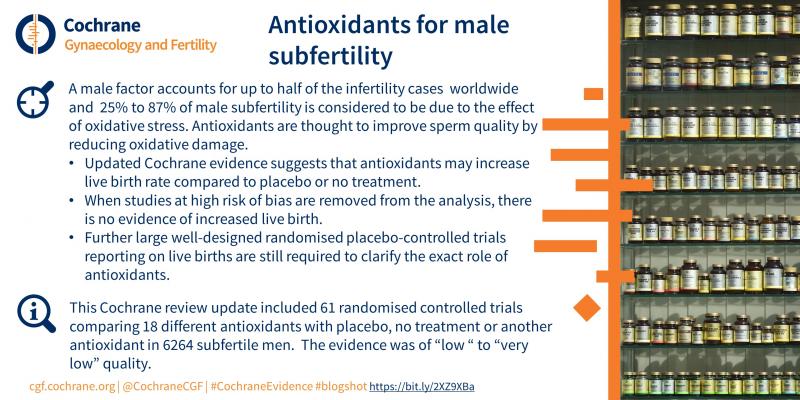 Read the full review on the Cochrane Library. Visit our Blogshot library.